What can you get buying mask machine from Suny Group
Get many choices of mask machines
We are a manufacturer specializing in the production of mask machines. We have been producing mask machines for decades. At present, the mask machines in our factory include 1+1 flat masks, banding mask machines, KN95 mask machines, KF94 fish mask machines, elastic high-speed mask machines, children's mask machines, and so on. Currently, our technology for producing mask machines is very mature. Among them, the
1+1 flat mask machine
has been updated to the sixth generation, which can produce 120-140 masks in one minute. You can get a higher quality machine by buying a masking machine from us.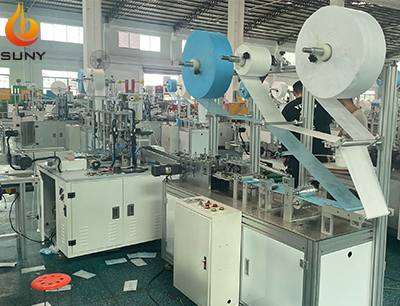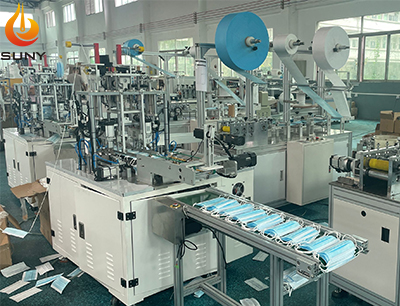 Get sufficient supply of raw materials
As we all know, the raw materials of masks are
non-woven fabrics
and melt-blown fabrics. The quality of raw materials will directly affect the quality of masks. The non-woven fabrics we provide are in compliance with international regulations. No matter if you want a mask machine to start a new business or lack raw materials during the production process, don't worry. You can buy them from us. We can not only provide you with machines but also provide you with raw materials. You can communicate with our sales consultant what kind of non-woven fabric you need and what mask do you want to produce.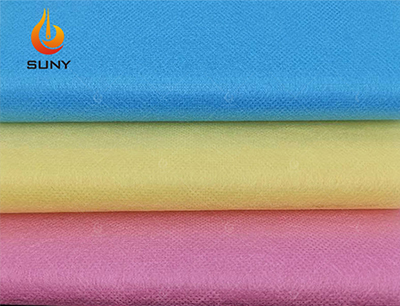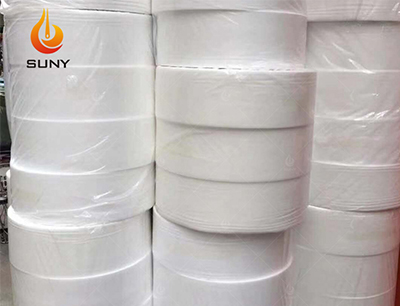 Get top technical support
In addition to machinery and raw materials, the most important thing is technical support. Perfect technical support is the first step for you to start a new business. Many of our customers have never been in this field and tried the mask business for the first time. If you are also a novice, don't worry, our Suny Group will provide you with sufficient technical assistance. For example, how to install the machine after receiving the goods, how much space is needed for installation, how to operate the machine after installation, how to debug and repair if there is a problem. How to maintain masks when the mask is not produced or the machine is not working, etc., we will have a technical team to provide you with solutions.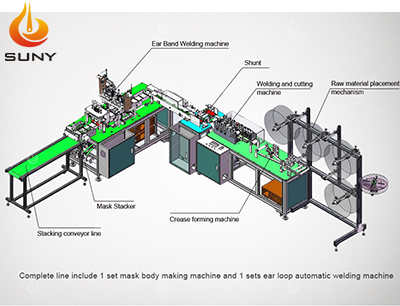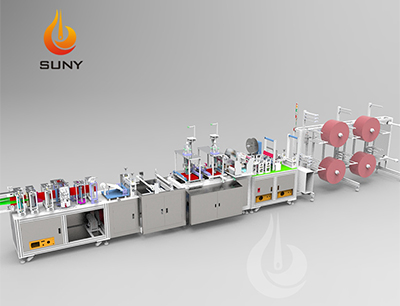 Get perfect after-sales service
We have dedicated technicians responsible for after-sales services. If you have any questions after purchasing the machine, you can consult our technicians online. Of course, our technicians can also give you videos to solve your problems faster. In addition, under normal circumstances, we can provide door-to-door service, that is, our technicians make a special trip to solve after-sales problems for you.
Get a high rate of return
Masks are necessary for going out in the future and can prevent viruses and droplets during the epidemic. Daily wear can prevent dust, powder, and so on. After all, these are not good to breathe into the lungs. According to the principle of non-repetitive use of masks, disposable masks need to be replaced every day and cannot be reused. This allows a certain market for masks. Every family will store masks, it will be a must-have product for going out. Therefore, there is no need to worry about the lack of a market for the mass-produced, so investing in the mask machine will be a long last bright business. In this way, you can get the money you invested in the machine in a short time.