How To Choose Correct and Suitable Mask Making Machine
Nowdays, due to the continuous deterioration of the natural environment and the strengthening of people's awareness of protection, the market demand for disposable medical masks and protective masks is expanding. Many customers are keenly aware of this business opportunity and want to get involved in the mask production industry.However many customers are not familiar with the production process of masks, procurement of raw materials for masks, selection of mask manufacturers, planning of mask production workshops, industry standards for mask production, etc., so maybe you are very blind and confused when inquiring and consulting relevant information and making relevant budgets.The following are some common-sense introductions to ultrasonic mask making machines to help customers who are preparing to purchuse mask making machine:

Firstly: Mask can be simply divided into planar masks and three-dimensional masks in terms of appearance. The planar masks are mostly used in the medical industry, while the three-dimensional masks are mostly used for daily protection. This article mainly aims at the purchase of ultrasonic plane mask making machine (ultrasonic medical mask making machine).

Secondly: Planar mask machine series can be divided into inner ear mask making machine production line, outer ear mask making machine production line and binding mask machine production line according to the different welding methods and use methods of ear straps.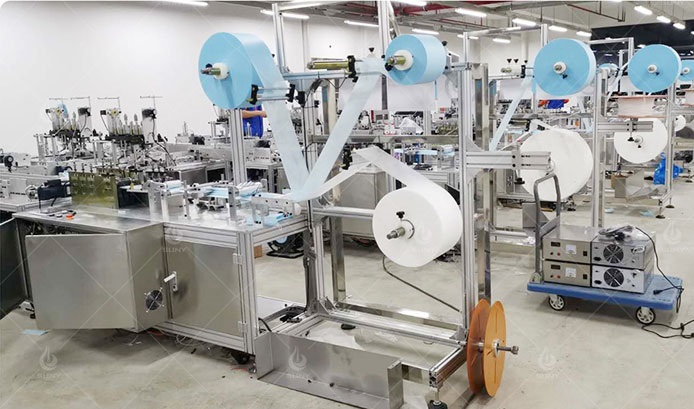 Sunplace are professional manufacturer of mask making machine,provide all kinds of mask making machine , all –in –one elasticity mask machine,KF94 full autimatic face mask making machine,1+1 mask making machine,1+2 mask making machine , N95 automatic cup mask forming making machine,satisfy your demand.

If you have interest and any questions welcome to contact with us.