WET WIPES MACHINE
Portable Wet Wipes Making Machine
The removable wipes production line is used to manufacture disposable wet wipes for household cleaning. Fully functional servo drive and speed of 50 packets/min. Automatic connection between the placing frame
The removable wipes production line is used to manufacture disposable wet wipes for household cleaning. Fully functional servo drive and speed of 50 packets/min. Automatic connection between the placing frame and the film shaft reduces the time to replace the raw materials and effectively improves the working efficiency.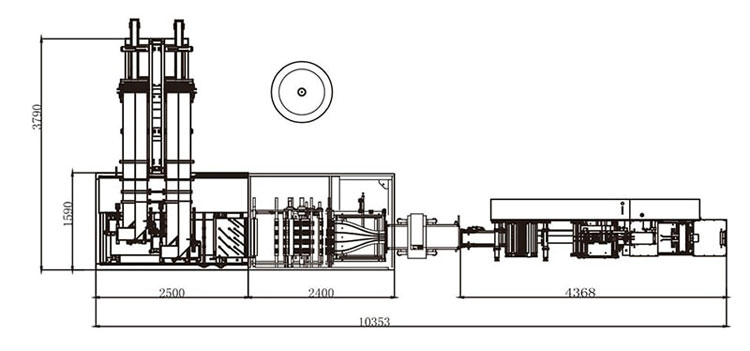 Working Process:Unrolling raw material → folding → wetting → cutting in size → pile and counting wipe → transfer wipe to packing → output finished products. All the processes are finished on the machine. Production speed is high and sanitary.


Final Product:The wet wipes production line can can be used to produce disposable sunscreen and hand wipes with sunroof packaging, such as removable wipes and cleaning cloths.Wipes size: L120-220mm W90-110mm;Expanded size: L120mm-220mm W150mm~210mm;Packing size: L150mm-300mm W80-120mm H10-80mm;.


Machine Features:
1). Advanced technology and unique design;Intelligent setting of LCD touch screen, automatic connection of base paper and roll film, automatic conversion of labels. The visual inspection system can also detect missing labels, missing codes and printing.
2). The operation is reliable, simple, convenient and flexible;End of roll detection, automatic connection when there is no cloth, after the current two rolls of raw materials are used up, the spare two rolls will be automatically connected.
3). Select the highest-end unique production materials;For 10-axis raw materials, each axis independently controls the tension and drives independently, fully ensuring that the tension of 10 cloths is balanced and consistent. With the steering rod, the direction of the cloth can be made more precise. The joint detects the thickness to avoid signal errors.
Technical Parameters:
| Model | ZYRWL-100 |
| --- | --- |
| Capacity | 50 bags/min or 4000 pics/min |
| Power Requirements | AC 380V 50/60HZ 18Kw |
| Air Requirements | 0.6~0.8Mpa,250L/min |
| Footprint Area | L15000mm W3500mm H2100mm |
| Weight | 12000kg |