How to Choose Suitable Mask Making Machine?

MASK MAKING MACHINE MANUFACTURER
What you need to know to buy medical mask machine equipment
Purchasing mask making machine, mask manufacturers want to produce beautiful, durable, and breathable masks. In addition to choosing good raw materials, it is more important to choose suitable mask making machine. However, in the face of a wide variety of products How to choose this kind of mask making machine?

The first choice of mask making machine is to choose according to the specifications and types of masks. If it is to produce disposable masks for hospitals, it is appropriate to choose a flat mask machine. If it is to produce various masks that people usually wear, it is better to choose all in one Elasticity Mask Machine , these are the basic common sense about masks, do not ignore the mask machine when choosing. These common sense are directly related to the quality of the product and the subsequent sales issues.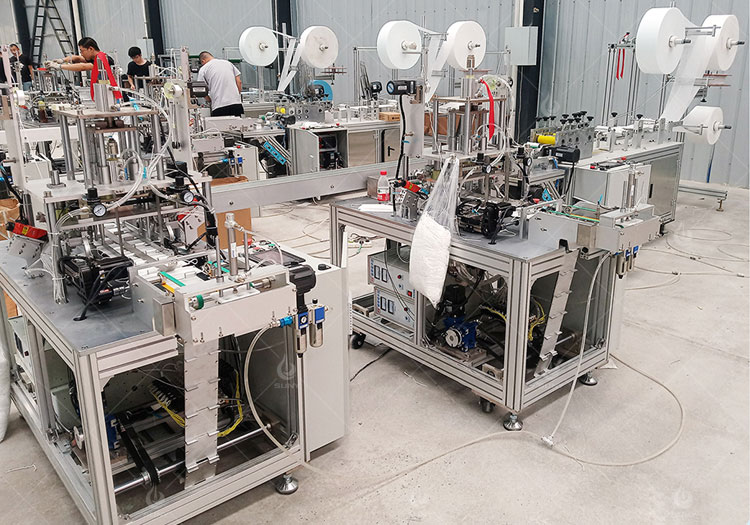 1+1 mask making machine
What you need to know to buy medical mask machine equipment

Secondly, the production of mask machine manufacturers is also very important. It is necessary to choose well-known mask machine manufacturers. Although it may be more expensive than other workshop-style and family-style ones, it must be paid for. , Well-known manufacturers' after-sales service is also relatively complete, and the service life of the machine is longer than that of the mask machine produced by ordinary manufacturers, and it is not easy to damage. Therefore, it is better to choose a brand mask machine produced by a regular manufacturer.

SUNY GROUP is a professional equipment manufacturer integrating scientific research, manufacturing, sales and service. We have automated R&D and production of four major types of professional machinery and equipment: All-in-One Elasticity Mask Machine,KF94 Full-Automatic Mask Making Machine,1+1Mask Making Machine,N95 Automatic Cup Mask ,we can customize various non-standard equipment according to customer requirements. Customers in need are welcome to inquire.