Advantages of Mask Making Machine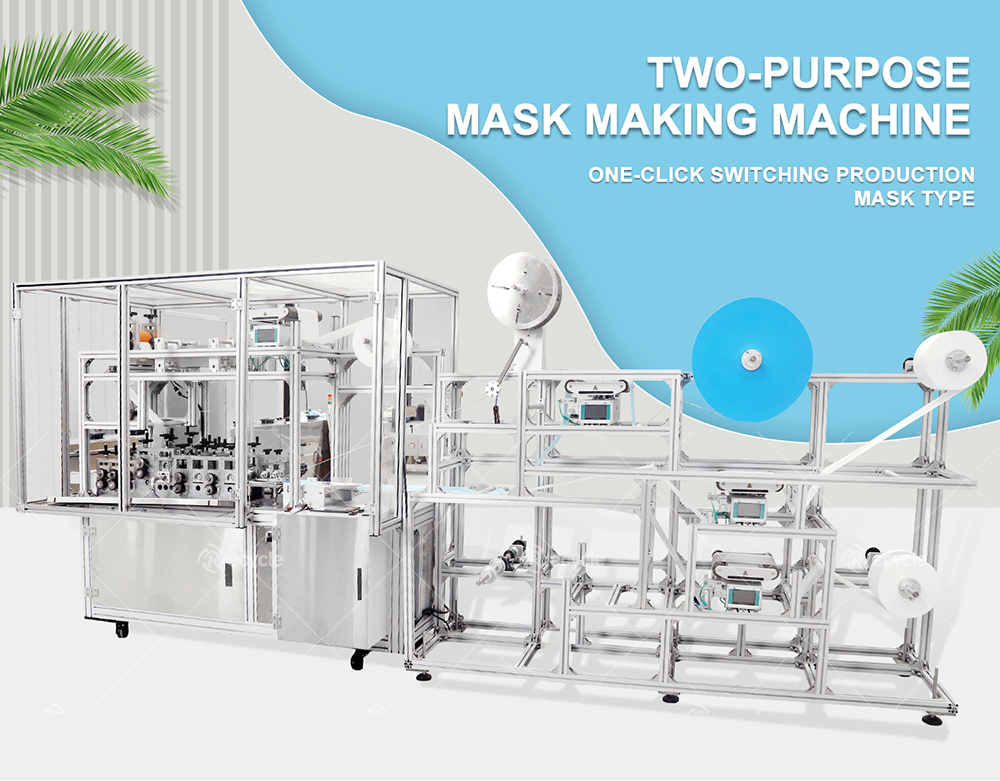 MASK MAKING MACHINE

The SUNY'S insertion and cutting of the nose thread from the material input to the mask manufacturing machine is done through the automatic control operation of the front-line management.As the equipment of manufacturing enterprises, flat face masks have relatively stable safety performance, high yield and low defect rate.Mask Making Machine cover outer ear machine, belt type mask or ear with spot welding machine, improve the inner ear cover, outer cover and strip masks, such as production capacity.
Inhale negative pressure to filter dust, 3M respirators now use HEPA filters, and different respirators use different filtering materials.The filter effect of the mask is related to the size of dust particles.According to the filtering efficiency and the filtering ability of oily particulate matter, whether the particulate matter is oily M type dust respirator is classified.Common non - oily filter media, non - oily particles, such as dust, water mist, paint mist, non - oily smoke, microorganisms, etc.Oil fumes, oil fumes, asphalt fumes, coke oven fumes and other oily particles.Dust masks with oily particles are also suitable for the protection of non-oily particles. Wearing masks can filter these substances to a certain extent to protect our health.


Suny is a professional mask making machine manufacturer,our mask machine could produce good quality mask,if you have the plan of mask making machine business,or have interest questions,welcome contact us and leave your message.