MATERIALS FOR MASKS
Melt-blown-Fabric
Melt-blown non-woven fabric is an ultra-fine fiber non-woven fabric understretched by strong hot air. The fiber diameter is about 2 microns
Melt-blown non-woven fabric is an ultra-fine fiber non-woven fabric understretched by strong hot air. The fiber diameter is about 2 microns, which is the finest of all fibers. Meltblown non-woven fabric has good waterproofness and breathability due to its special structure and raw materials used in polypropylene. It has high filtration efficiency, and integrates functions such as bacteria isolation, poison filtration, heat insulation, warmth, insulation, non-toxicity and non-irritation.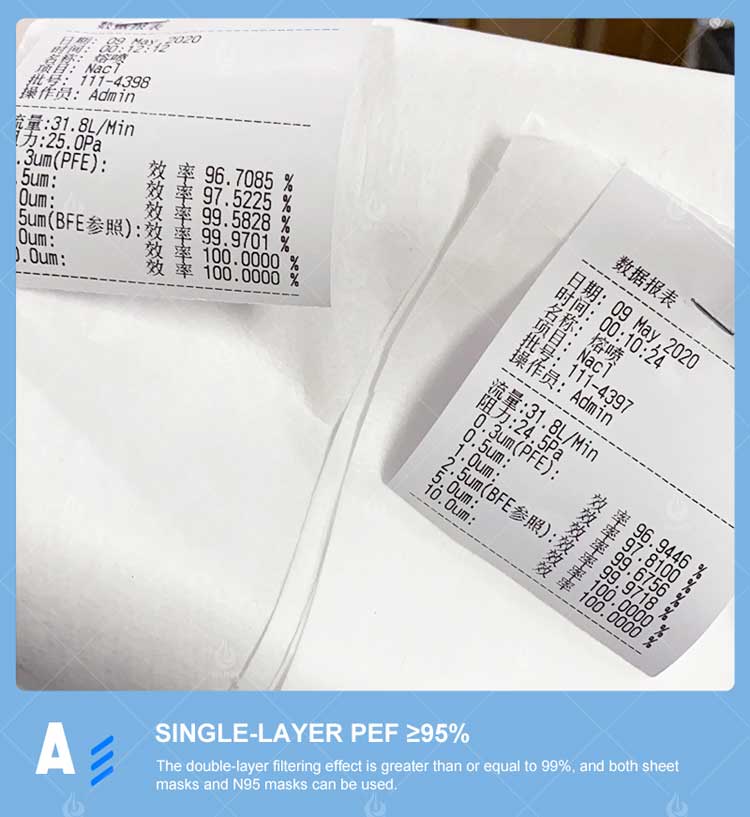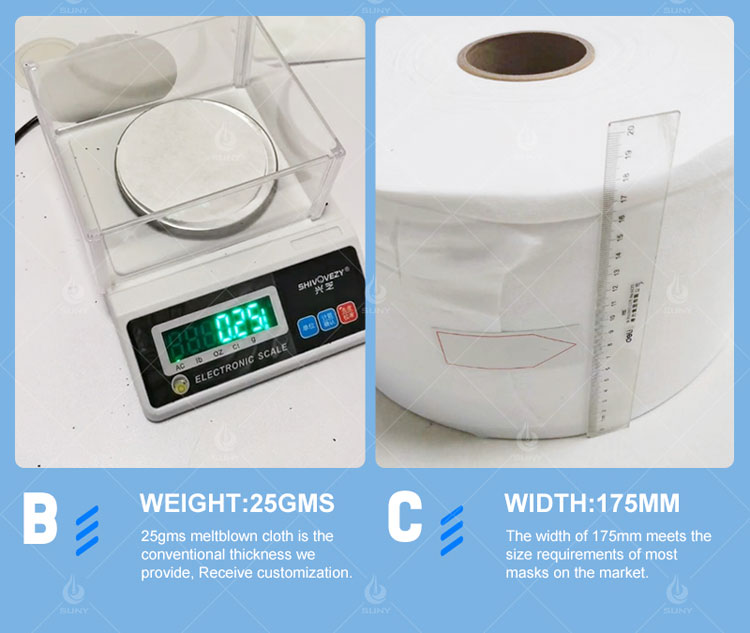 MATERIAL PARAMETERS
| | |
| --- | --- |
| Products Name | Melt-blown non-woven fabric |
| Material | 100% polypropylene |
| Weight Valid | 25GSM |
| Width | 175 mm |
| Level | PFE95 & PEF99 |
SPECIFICATION TESTING
The factory checks the quality of melt-blown fabric every day, including size and specification, filtering effect, etc. to ensure the quality of each batch of products before it can be transported to the warehouse and be responsible for each customer.
DELIVERY