MASK MAKING MACHINE
KF94 Full-Automatic Mask Making Machine
The fish-shaped full-automatic mask manufacturing machine is mainly composed of a material roll feeding machine a fish-shaped mask slicing machine a set of connecting machines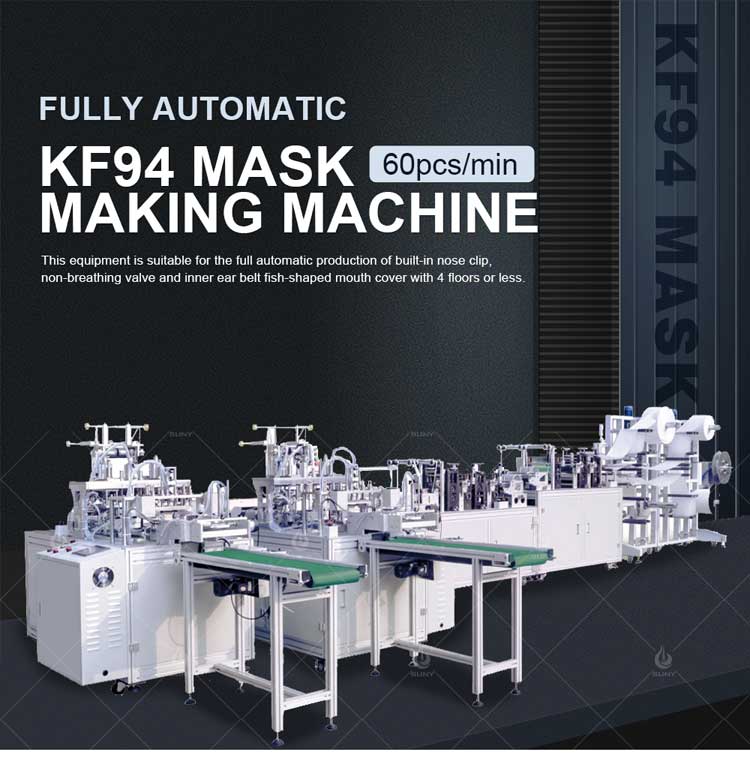 Products Description
The fish-shaped full-automatic mask manufacturing machine is mainly composed of a material roll feeding machine, a fish-shaped mask slicing machine, a set of connecting machines, two ear band welding machines and two discharging production lines, and can automatically complete the functions of mask body forming, automatic nose clip mounting, ear band welding, automatic counting and the like. The mask body machine and the ear wire welding machine can be produced automatically or independently with great flexibility. This equipment is suitable for the full-automatic production of built-in nose clip, non-breather valve and inner ear belt-type fish mask with 4 floors or less (for example, it can also be suitable for the full-automatic production of outer ear belt-type fish mask with an additional turnover mechanism).
| | |
| --- | --- |
| Product Name | KF94 Mask Making Machine |
| Product Model | WPFM-Y01-01-121 |
| Voltage | 220HZ |
| Power | 13KW |
| Size(mm) | 6960(L)×4500(W)×2000(H) |
| Capacity | 60 pcs/ min |
| Weight | 2000kg |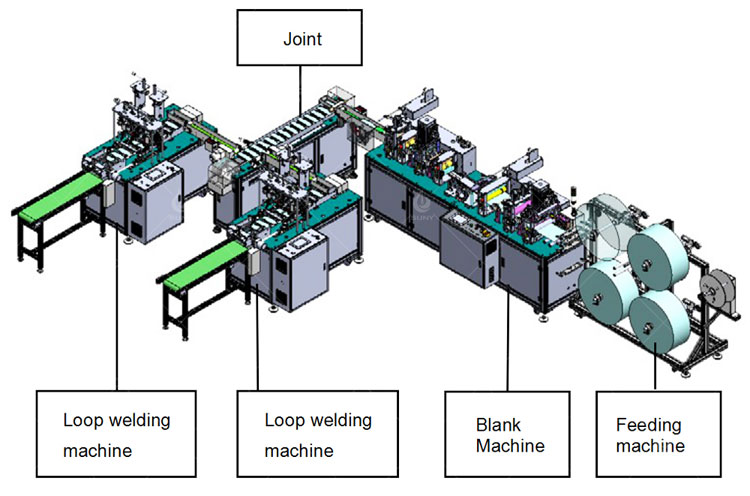 Product Details
KF94 mask production equipment only needs one worker to feed, fully automatic production and discharge, and the whole is controlled by PLC. The equipment is convenient to maintain and use. Sensors are installed in every step of the equipment from feeding to finished product output. Once an abnormality or material breakage occurs in a certain step, the equipment will automatically alarm and stop. The display screen will show where the specific problem is. No manual search and judgment are needed, thus greatly improving the efficiency.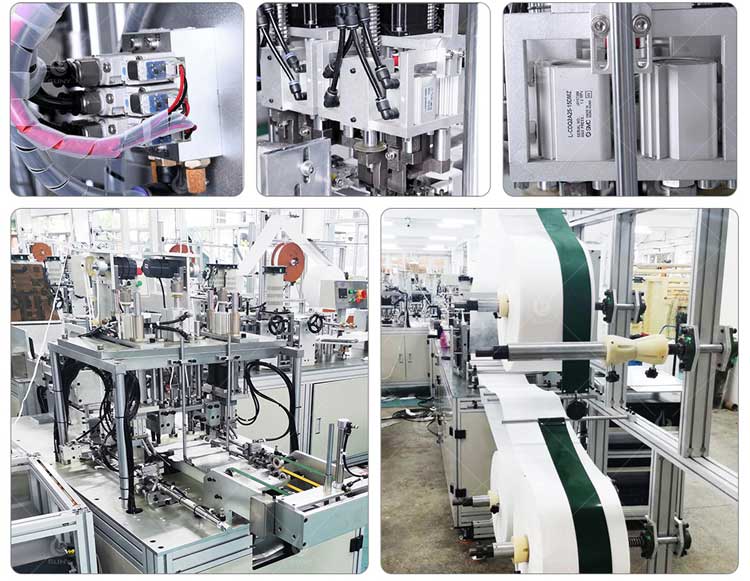 Our Advantages
Provide a complete set of mask production configuration plan.
From mask raw materials to mask machine production equipment, from mask packaging machine to mask disinfection machine. According to the customer's budget and the market demand of the current country, the face mask production equipment will be reasonably configured for you. Offer mask raw materials for customers in need.Provide all kinds of wearing parts and accessories and other services.
Full after-sales service is provided and CE certification is provided for all products.
Packing and Delivery